Trauma and Learning Policy Initiative
Susan F. Cole
---
Anne Eisner
---
Michael Gregory
Jodi Guinn
Jodi is a Clinical Instructor and Lecturer on Law at Harvard Law School. She teaches in Harvard's Education Law Clinic, in which law students represent individual families in special education matters, advocating for children who have been exposed to trauma to receive the special education instruction, services and supports to which they are entitled under state and federal law. As part of this work, she supports TLPI's broader advocacy for trauma-sensitive schools. Prior to joining TLPI, Jodi worked as an education attorney at the Justice Center of Southeast Massachusetts, a subsidiary of South Coastal Counties Legal Services, where she represented low-income students and families in special education and school discipline matters on the South Coast of Massachusetts. She also had a Skirnick/One Day's Work Fellowship at Massachusetts Advocates for Children, where she advocated for older students between the ages of 14-22 to receive required special education transition supports, in order to prepare them for employment, independent living, and postsecondary education. As a law student, Jodi participated in the Harvard Education Law Clinic.
Jodi received her J.D. from Harvard Law School, and her B.A. in English and Women's and Gender Studies from Dartmouth College.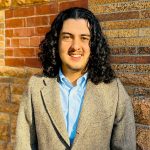 Alex Jaramillo recently joined the TLPI team as a Program Administrator. He previously worked as a victim advocate in the Suffolk County District Attorney's Office Family Protection and Sexual Assault Bureau. He completed his undergraduate education at Tufts University.
---
Bettina Neuefeind
Bettina Neuefeind is an attorney with the Trauma and Learning Policy Initiative, a collaboration between Harvard Law School's Education Law Clinic and Massachusetts Advocates for Children. As a longtime direct services attorney and advocate for culture change around trauma, mental health and schools, Bettina assists families of children exposed to trauma in obtaining appropriate educational services, supports the clinical education of law students, and collaborates with the leadership team on achieving systemic progress growing the safe and supportive school culture movement. Prior to joining TLPI, Bettina was a Research Fellow at Harvard Law School investigating what fuels systems change in anti-poverty work, and an affiliate at Harvard's Food Law and Policy Clinic, where she led the School Food Interventions project and focused on food literacy education and school food culture overhauls in applied settings. Before coming to Harvard, Bettina was a fair housing attorney at Bay Area Legal Aid in Oakland, California, serving low-income clients with disabilities and specializing in accommodations where housing was threatened due to mental health issues. Previously, Bettina worked for the International Crisis Group documenting war crimes in Kosovo, and at the United Nations Preparatory Commission for the International Criminal Court. Bettina received an A.B. in Comparative Literature and History from Washington University in St. Louis, and her J.D. from the University of Chicago Law School, where she worked at the Mandel Legal Aid Clinic's Mental Health Project and served on the editorial board of the Roundtable Journal for Interdisciplinary Legal Studies. Bettina clerked for the Honorable Daniel T.K. Hurley of the U.S. District Court for the Southern District of Florida, and for the Honorable Susan S. Beck, Associate Justice of the Massachusetts Court of Appeals. She is a member of the bars of the Commonwealth of Massachusetts and the State of California.
---
Joel M. Ristuccia
---
Marissa del Rosario
Marissa del Rosario is a Trauma-Sensitive Schools Specialist for the Trauma and Learning Policy Initiative (TLPI) at Massachusetts Advocates for Children.  Along with Anne Eisner and Joe Ristuccia, she supports TLPI's work with educators in creating trauma-sensitive, safe and supportive schools. Additionally, Marissa participates in TLPI's legislative advocacy work.  Prior to joining the TLPI team, Marissa worked for nineteen years in urban and rural public school districts. She began her career as an elementary school educator in New Orleans, LA and then worked as a licensed clinical social worker in public schools for a leading educational nonprofit in Austin, Texas. Over the years, Marissa has worked extensively with students, parents, and school personnel at all levels to help remove barriers to students' educational success.  Marissa holds a Master's Degree in Social Work with a concentration in Political Social Work and is a Licensed Independent Clinical Social Worker.
---