Student Voices – Their Perspectives on How Schools Are and Should Be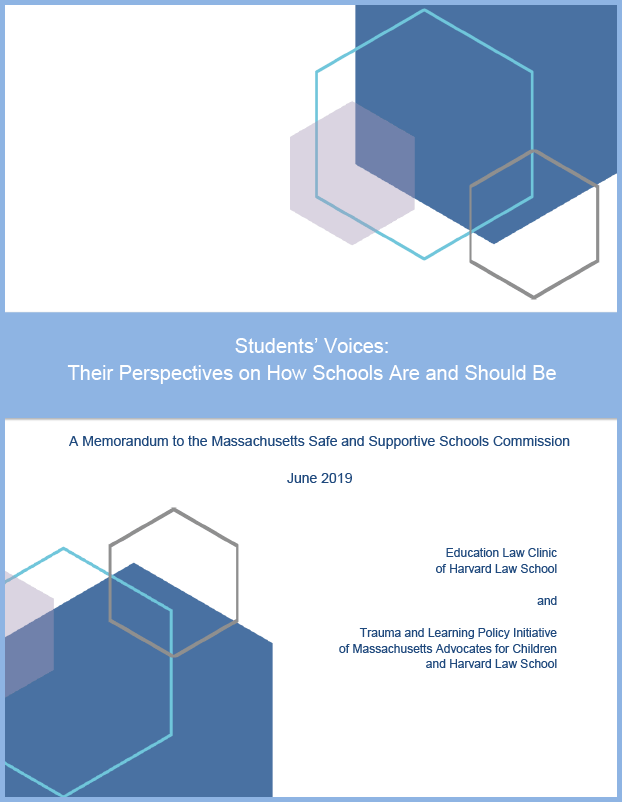 The importance of safety, connection and belonging are increasingly acknowledged as important foundations for academic and social emotional success at school. Yet we rarely ask students themselves what their experience of school is, what works and doesn't work for them, or what schools might do differently to support their learning and growth. In June, 2019 TLPI  completed this report from eight "Listening and Learning Sessions" with 73 secondary students in urban public schools. We asked students What do you need in order to do well in school? What could your school do differently to help you do well? and How should your schools be assessed?
Read the full report here.
What the students say:
Below we share a few samples of thoughts shared by students in the listening sessions.
What students need in order to do well: relationships with teachers
"When [teachers are] really energetic, like my English teacher for example. She's the happiest person I know. It's like I love it because if I'm having a bad day, it's like her energy just comes and picks me up. It's just like, 'Oh,' because I love English. That's my favorite subject, favorite class, and favorite teacher."
Supports students find helpful:
"Imagine I take a test and I fail the test. Then we move on, but the grade that I got on the test, it shows me that I don't know that topic, but now we move on. It starts a snowball effect. If I just keep failing or if whatever I'm learning is based on what was on that test, then I won't succeed anymore. I feel like kids that didn't do as well on that test should get it all and the teacher works with them so they can catch up and not have a shaky base to learning."
How students want schools to be assessed:
"I think having a Social Grade for the school would help. By that I mean looking at the different factors that play into the social atmosphere of the school, whether that's…teacher-student ratios, the amount of support that is offered students, whether that means counselors, specific types of classes and other things like that. [So for a parent asking] 'where should I send my student? This school has really high test scores…and ha[s] high graduation rates, but they don't really support students or they historically have not supported students who have mental health issues…oh, I probably don't want to send my child there because I know that this is something that they struggle with or they are dealing with now and the school probably wouldn't be a good fit for them outside of academics."
---

We are thrilled to share with you a new website, www.students-speak.org, that provides a platform that uplifts students' voices and showcases their actions and advocacy to help create schools that provide what they need in order to do well.