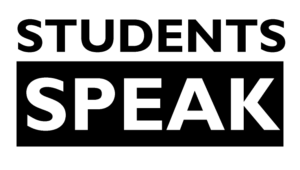 Decisions about schooling are often made without input from those most affected– the students themselves– yet students are in the best position to understand what they need in order to do well in school. Over the course of the last three years, the Trauma and Learning Policy Initiative (TLPI) has been working to amplify students' voices so that decision makers understand what they need in order to do well in school.
We are thrilled to share with you a new website, www.students-speak.org, that provides a platform that uplifts students' voices and showcases their actions and advocacy to help create schools that provide what they need in order to do well.
Visitors to the website will find descriptions of actions and advocacy projects undertaken by students, summaries of academic research on the importance of listening to students' voices, and occasional conversations with students about timely issues and how they relate to learning.
The students whose voices are featured are secondary school students in Massachusetts who come from a diverse set of schools, communities and backgrounds. They all want to make their schools better—for themselves, for their classmates, and for students who come after them.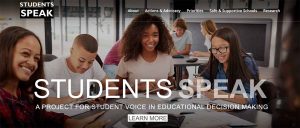 TLPI has been working for many years on an advocacy campaign for Safe and Supportive Schools in Massachusetts. We believe that in order for schools to become safe and supportive learning environments where all students can learn and succeed, we all must listen carefully to students and learn from them what they need in order to do well in school. We keep students' voices at the center of our advocacy and we want to support them to raise their voices and be heard on critical issues in education.
Stay tuned for further posts in which we will share testimony and video content created by the students, as well as summaries of their advocacy actions.