MA DESE Grant Program FY 22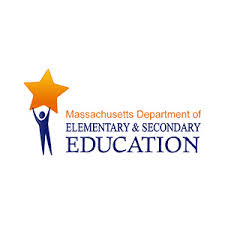 The Massachusetts Department of Elementary and Secondary Education announced that the Fiscal Year  2022 (FY22) Safe and Supportive Schools Grant Program (Fund Code 335), funded through the Safe and Supportive Schools line item (7061-9612), grant application is open. Grant applications are due August 24, 2021.  Please click here for more information.
The primary goal of this state funded grant is to support districts and their selected schools to organize, integrate, and sustain school and district-wide efforts to create safe and supportive school environments and to coordinate and align student support initiatives informed by the district's use of the Safe and Supportive Schools Framework and Self-Assessment Tool through one of two grant options:
Option 1 – Action Planning: These grantees will convene a school team composed of various stakeholders (e.g., including but not limited to teachers, nurses, counselors, family members, etc.) to review and respond to the questions in the SaSS Tool. Note: Applicants are expected to propose to use the SaSS Tool during the grant period (after grants are awarded). During the application process (as always), the SaSS Tool is available to look through using the general login:
Username: TOOLu
Password: TOOLp
Grantees will be given school-specific accounts (if they do not already have them), and any school at any time can request this through  achievement@doe.mass.edu.
Option 2 – Implementation and Mentorship/Support:  These grantees will begin or continue to implement school-focused action plans (and associated district-support plans) that were created in prior year(s), i.e., during or before school year 2020-2021. These grantees will also serve as mentors/supports for Option One grantees; other new SaSS Tool users; schools and districts that are new to implementation; as well as the Department, Commission, and others as needed and appropriate. The areas of mentorship/support may include providing feedback to the Department or the Commission at meetings, presenting at online, regional, and statewide conferences, or providing direct support or guidance to Option One grantees.