In an earlier post, the six attributes of a trauma-sensitive school were introduced.  This is the third in a series of blog posts that will delve deeper into each of the individual attributes.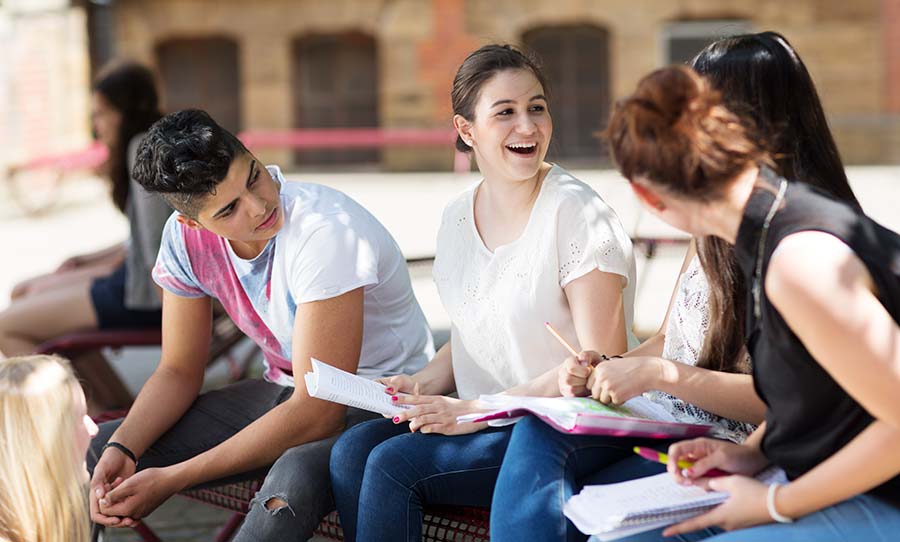 The impacts of traumatic experiences can take many forms, and a traumatized student's behavior can mask, rather than reveal, their difficulties. A middle school student who pushes adults away may in fact long for their help but be afraid of betrayal. A high school student who appears lazy and does not complete his or her work may actually be afraid to follow through out of fear of making mistakes. Approaches that address only the behaviors that appear on the surface often do not respond to a student's real needs. A broader, more holistic approach is required to understand the needs that underlie a student's behavioral presentation and to provide supports and build skills that respond to those needs.
Educators maximize children's opportunities to succeed at school, despite the adversities they may have endured, by bolstering them in four key domains:
Strong relationships with adults and peers

The ability to self-regulate behaviors, emotions, and attention

Success in academic and nonacademic areas

Physical and emotional health and well-being.
These skills are inseparable; there is a complex and systemic interaction among them. Academic competence is connected to self-regulation and fewer behavior problems. Relationships help children modulate their emotions and foster success in both academics and self-regulation. Physical and emotional health is the overall foundation for learning.
A trauma-sensitive school addresses students' needs in holistic ways, taking into account their relationships, self-regulation, academic competence, and physical and emotional well-being. Within the school, there is recognition that these domains are inextricably linked and an understanding of the critical role they play in helping students succeed. A trauma-sensitive school supports all children in these four areas, knowing that many of them will need a great deal of help in building these skills, which must be practiced in context, meaning in the classroom, the hallways, the lunchroom, and elsewhere.
Applying a holistic perspective both at the school-wide level and on behalf of individual children requires time for educators to meet and brainstorm creative solutions that address student needs. Schools have found that this time can be integrated into existing planning blocks, not necessarily requiring another set of special meetings. The point is to be sure that a holistic approach based on these four core domains is part of how the school is run on a day-to-day basis and that children needing extra help developing these skills will receive that assistance.
One example of this holistic approach includes an elementary school in Massachusetts that began implementing a morning meeting in every classroom as a vehicle for addressing the staff's priority of helping children transition calmly and feel connected at the beginning of the day.  The staff felt that morning meetings would be a way to establish a consistent and predictable start to the day and support students to build self regulation and relationship skills, increasing their capacity to access the curriculum laying the foundation for a successful day of learning. Morning meetings also provided a context for students to practice their newly developed skills.
How has your school worked to addresses students' needs in holistic ways, taking into account their relationships, self-regulation, academic competence, and physical and emotional well-being?  What were your school's biggest successes and challenges in this process?