How does being trauma-sensitive enable you and your school/district to navigate the current COVID-19 crisis?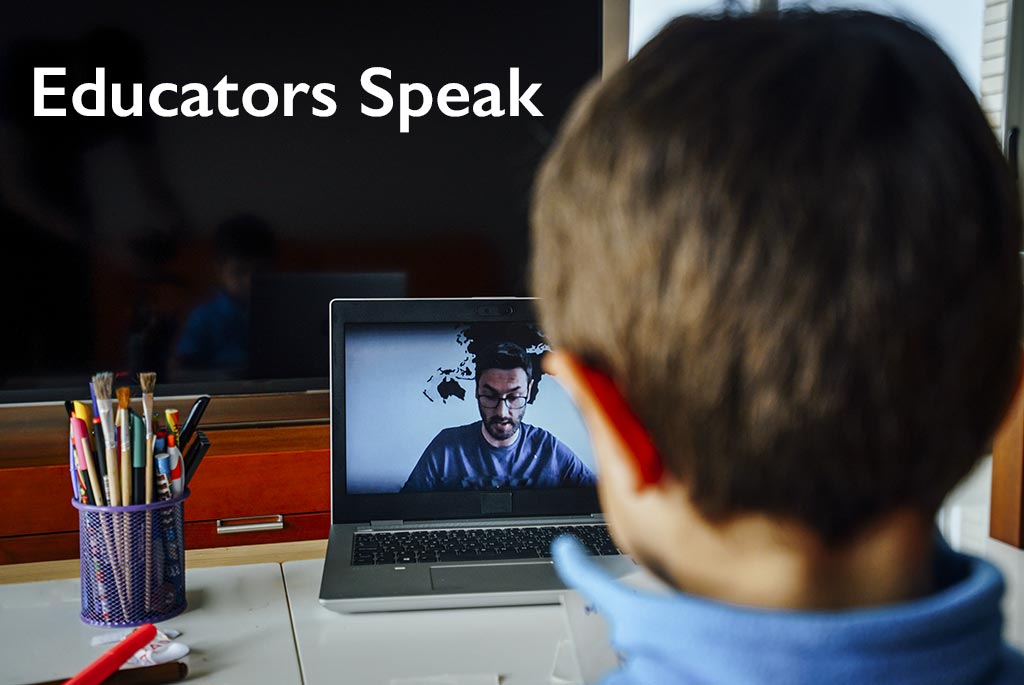 Staff members strive to really connect with students to let them know we truly care about them
"The work of building a safe and supportive, trauma-sensitive school community over the last five years has been critical in a time like this. Every single staff member was called to action and immediately prioritized the safety and well-being of all students. They continue to amaze me every day as they work to not only provide meaningful lessons to keep students engaged in learning, but strive to really connect with students to let them know we truly care about them and support families in any way that we can such as 1:1, small group and whole group virtual meetings, phone calls, emails, ongoing tech support, connecting families to community resources and arranging for deliveries of food and medicine."

— Elementary School Principal
---
We brought school to home and home to school
"Beginning with an understanding of the impact of trauma in children's and families' lives meant that we started our response to 'distant learning' with a commitment to maintaining as many structures as possible. We developed schedules that included what the children would normally do at home (i.e., brush their teeth, eat breakfast, etc.) and what they would do at school. In this way we brought school to home and home to school. We wanted to connect with everyone, making connections to understand and meet needs, whether that meant delivering chrome books to their homes, groceries, or online therapy resources. Sometimes, because parents have to work, the children are with their extended families so we have to find them and support them to support the children. Everyone in the school reaches out to families regularly. I call 4-5 families a day and they call me whenever they have a need. I also collaborate with other school leaders to have meetings twice a week with families (and often children) to talk about anything on their minds. Initially I was going to set an agenda for the discussions, but it became immediately clear that what they most wanted was to connect with me and with each other. Usually 20-25 parents/families log in for these meetings."

—Elementary School Principal
---
The whole-child lens allows you to be creative in meeting students' overall needs during this crisis
"When you look at your students through the whole-child lens it allows you to be creative in meeting their overall needs during this crisis, and not just mark down how much schoolwork they have done. By thinking of our students this way, we have been able to set up systems to provide food, books, virtual hugs, parades, and more."

— Elementary School Principal

---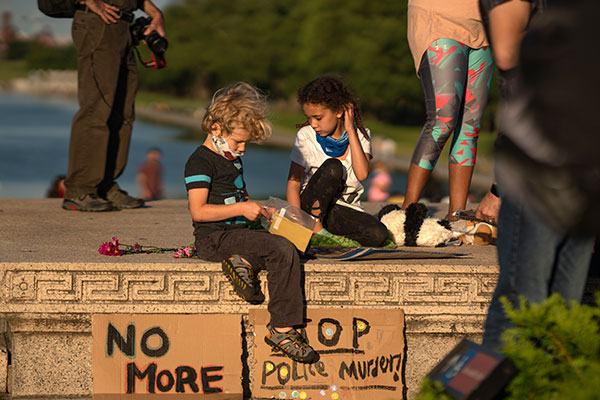 ---
Make sure you have contacted every single child and family and make sure they are okay
"In thinking about this question, the first thing that comes to mind is Maslow's Hierarchy of needs. Being trauma sensitive during COVID means that you help the school community to get these basic needs addressed first– food, water, sleep, safety, access to resources and connection to the school community.

During our first Zoom counselor meeting several weeks ago, the first question we needed to address was: Is every child safe? Let's make sure we have contacted every single child and family and make sure they are okay. Next, let's find out what they need? Do they need resources like food? If so, let's make sure they are connected with Grab and Go lunches etc. Next, and once we know they are okay, let's find out what they need to get started on home learning? We asked teachers to reach out to all their children, connect with them, let them know you are still here and still their teacher, and you are going to get through this together. Connect with them face to face if possible. Next, do they need resources like tech devices? Do parents need help with setting some type of structure at home? Being trauma-sensitive also means you're patient, supportive, encouraging and involved with your teachers and staff so that they can in turn be there for their kids and their families, too. I feel like the road-map includes these 3 things: Patience, Guidance and Partnership, because we have to use all of these to support the parents, since now they are helping us do the teaching in a different way than before."

— Elementary School Principal
---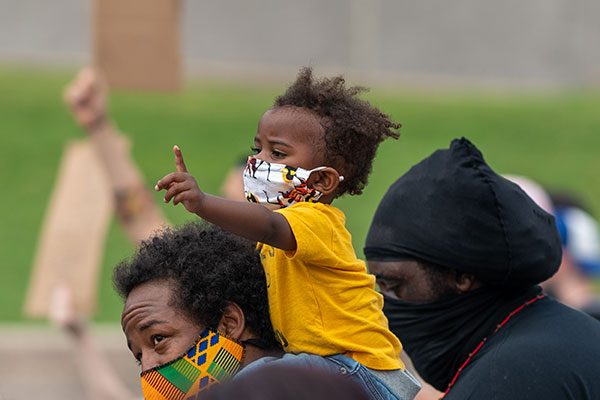 ---
Our connections with our families have been strengthened. We share more, we give support, and we feel supported.
"Being a trauma-sensitive school has helped us during this COVID crisis in some important, yet subtle ways. We understand the importance of educating the whole child, making meaningful relationships, and connecting with families. This pandemic has caused us to re-evaluate how we were connecting with families and inspired us to find better, more innovative and meaningful ways to engage with our students and their families. Our first priority was to connect with families and check on their well-being. As teachers, we were accustomed to gauging the mood and emotional state of each child. We do that throughout the school day, as we assess their readiness to learn. We were able to get in touch with every family and get an e-mail address for each one of our families during the first week of the stay-in-place order. We would connect with the families multiple times per week to check on their health and emotional well-being. We were not so concerned about learning at that point. We were much more worried about their basic needs being met. We gave them information about the Grab and Go breakfast and lunch program. And noted which families seemed to be at higher risk.

At our school, each teacher sent learning activities designed specifically for individual students directly to the parents' e-mails. They followed up with e-mails and phone calls to see if there were any questions or if the families needed any support. This continues to happen. We check-in via Zoom calls, team chats, phone, e-mail, and text messages. We also use social media to keep families and children engaged. We post videos of ourselves reading stories, sharing our pets, doing yoga, and doing exercise routines.

Although our School Adjustment Counselor is our primary referral source, all teachers in the school were given referral information for families needing help with housing, food, or health care. Many parents have a relationship with the teachers and trust them. The teachers could refer them to the SAC or give them the phone numbers they needed. All building principals were given cell phones connected to the school phone numbers. Parents can call the school and it rings on my cell. Sometimes they just call for reassurance, just to hear a familiar voice and to hear that we will get through this. I also do weekly phone calls to all of our families, updating them with district news or sharing information based on the phone calls I get. Our connections with our families have been strengthened. We share more, we give support, and we feel supported.

There are many other things our district has put in place. For example, they put together an SEL Team for families who may need more support accessing human services and navigating the various agencies. They have people on call seven days a week. They do family check-ins, drop off food and supplies as needed. They also have connections with our Neighborhood Health Center, Mobile Crisis Team, and Community agencies. All of these services can easily be accessed by clicking the SEL button on our website or calling any school."

—Principal of an Urban Early Childhood Center
---
Children have to be at the center of all our decisions
"I think that being trauma-sensitive helps to navigate this situation because it provides a framework for approaching learning from a whole-child and systemic framework. Children have to be at the center of all our decisions, and we have to consider all facets of the flexible framework."

— District-level Leader
---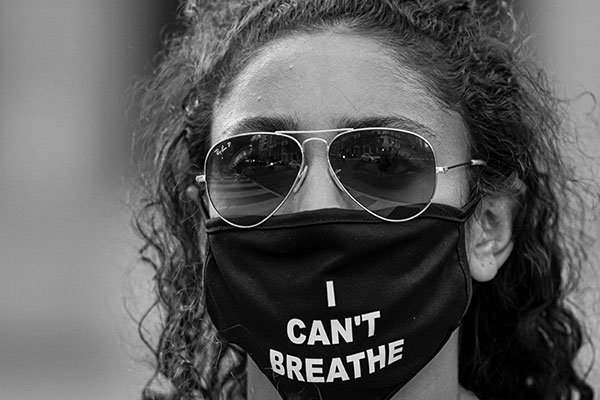 ---
Trauma-sensitivity allows us to speak and engage with students, staff, family and community members in ways that are not purely intellectualized but are socially and emotionally engaging.
"Trauma-sensitivity allows us to speak and engage with students, staff, family and community members in ways that are not purely intellectualized but are socially and emotionally engaging. It allows for passion, compassion and empathy, along with respect and appreciation for members of our community and their circumstances, to be the guardrails of all conversation. It creates a space for the ideas of others. Taking an active listening role, rather than always speaking and offering a one-size-fits-all approach to an answer, is key. We must lose the "I am supposed to know it all" attitude and allow for our human vulnerabilities to become part of the conversation, even if the answer isn't known. Setting this tone is responsive and meaningful to the relief of stress in the pandemic environment, and it is also a stable means of connecting. The most important opportunity to engage in this time is to align your cognitive understandings with socio-emotional, socio-cultural and socio-economic realities. Pay attention to social justice and honor racially-based, equitable strategies and practices. Don't just think…. feel and imagine."

— District-level Leader
---
Remote learning has forced us all to rethink how we create trauma-sensitive classrooms
"Remote learning has forced us all to rethink how we create trauma-sensitive classrooms. Everything that we know…being physically safe, emotionally safe, having predictable environments… no longer looks the same as in the traditional school setting. The one constant, though, is the opportunity to connect with students. The opportunity still exists to create meaningful, positive, and supportive relationships. Granted it is through the computer screen, but we cannot let that be an excuse or a barrier to what we know works, i.e., when a student is connected to a caring adult, he or she has greater success academically, behaviorally, and socially/emotionally."

— District-level Leader