QUESTION 4:How do we know we are becoming a Trauma-Sensitive School?
Schools address this question by engaging in the following activities:
1. Reviewing, Renewing the Action Plan
Read Helping Traumatized Children Learn Volume 2, pages 75-85
2. Observing our school's progress toward trauma-sensitivity
Trauma-Sensitive Vision Questions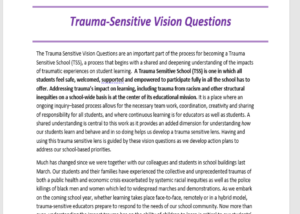 Understanding the impact trauma has on the ability of students to learn is critical to their success. Developing a deep understanding of trauma's impact helps educators recognize that learning requires safety, trusting relationships, connection, equity and belonging, adaptability, and working together as a school community. This understanding can guide educators in taking actions that help move them closer to the vision of creating a trauma-sensitive learning environment.
TLPI offers a tool-the trauma-sensitive vision questions– to help support educators' efforts to engage in active reflection and thoughtful inquiry on ways to achieve their vision of creating a trauma-sensitive, safe and supportive learning environment. These questions serve as a touchstone or reminder to keep the vision in clear view as schools identify priorities and plan, implement and evaluate action plans.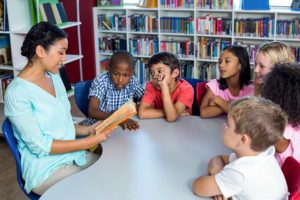 The inquiry-based process encourages schools to identify their own measures of success in order to assess the effectiveness of their school's action plan. Key to assessing effectiveness is making sure that tracking progress is an on-going process and that the steering committee think creatively about the kinds of data that they might look at to chart their progress toward trauma-sensitivity. We encourage steering committees to pay attention to two types of data. The first of these is the qualitative changes in the practices and behaviors of faculty, staff and students. A second type of measure involves outcome measures and measures of individual student success.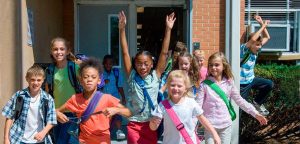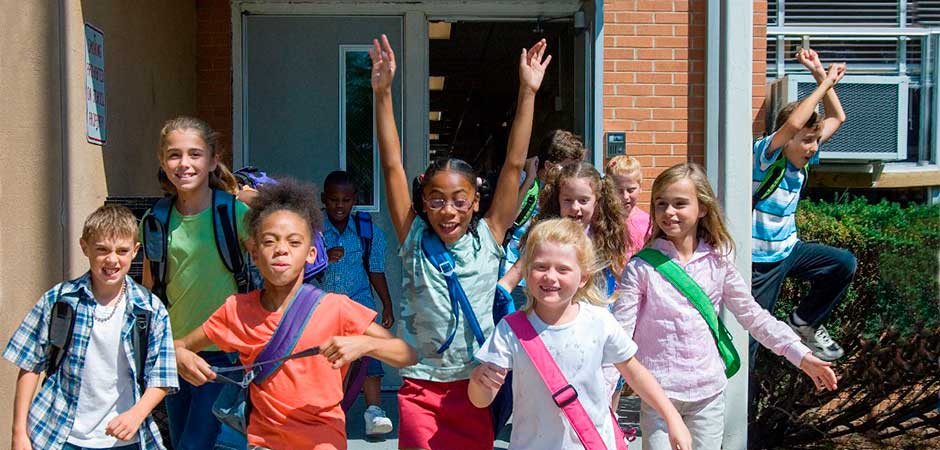 Many schools have been guided by the use of the trauma-sensitive vision questions help make sure that the chosen actions move the school closer to becoming trauma-sensitive. In this blog post we share a few ideas along with questions to facilitate reflecting on the year and preparing for continuing the work to become a trauma-sensitive/safe and supportive into next school year.
3. Reflecting on the expected and unexpected outcomes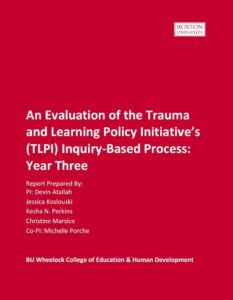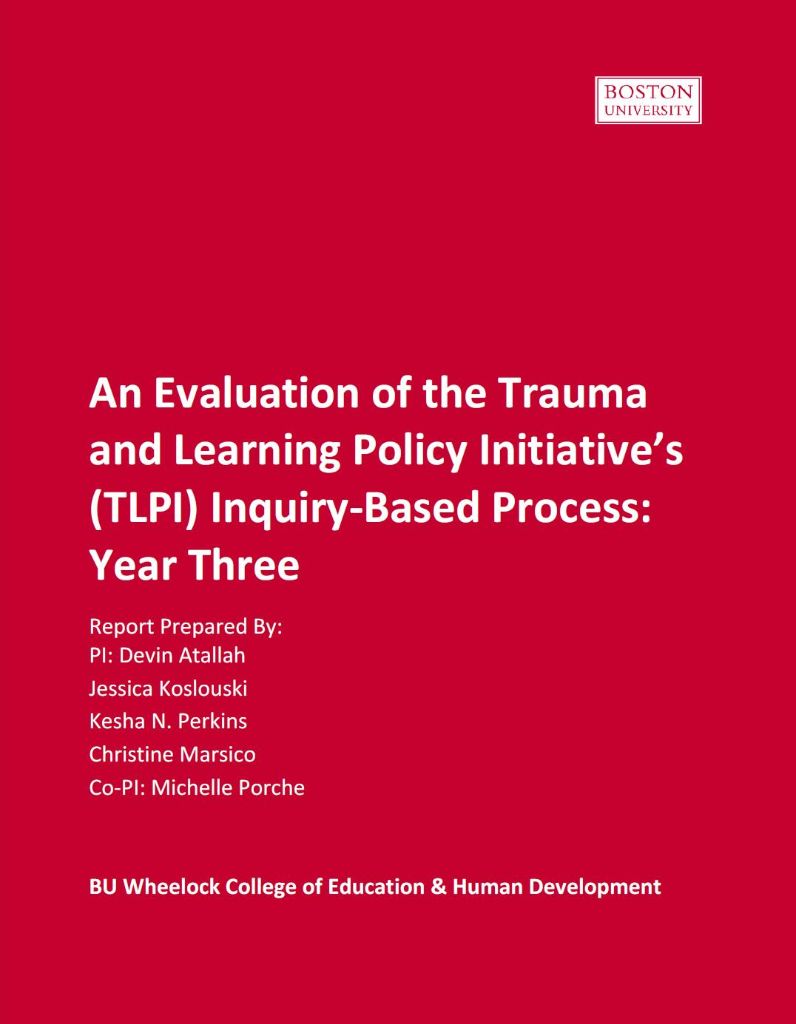 An Evaluation of the Trauma and Learning Policy Initiative's (TLPI) Inquiry-Based Process: Year Three
Through increased collaboration and changed disciplinary techniques, faculty and staff helped students form social-emotional skills which led to healthy relationships developing between adults and students and students feeling a sense of belonging in the school.
4. Sustaining the school-wide trauma-sensitive learning community