Hi from Australia,
I just had the honor of speaking at Australia's very exciting Trauma Aware Schools Conference.  We were asked to share the results of our Trauma-Sensitive Schools Descriptive Study (to read our research snapshot, please click here).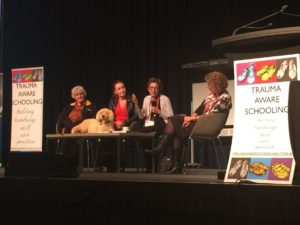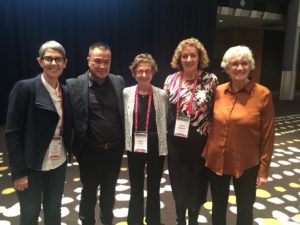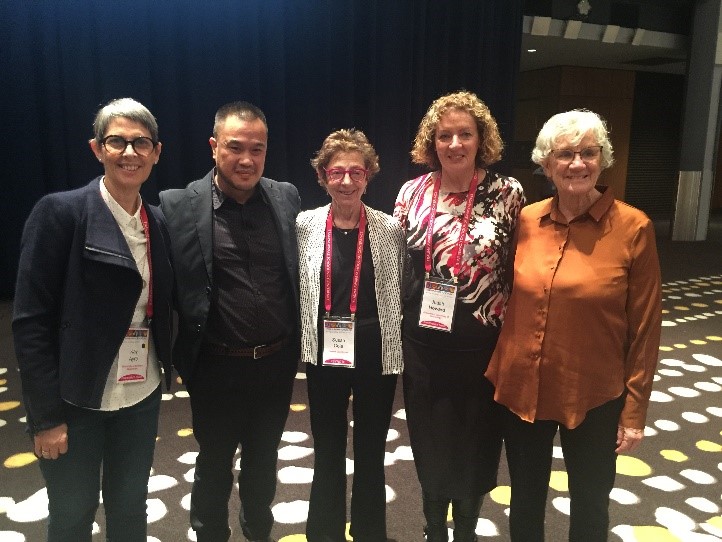 (Pictured left to right) Conference Chair: Kay Ayre,  Keynote Speakers: Tom Brunzell, Susan Cole, Judith Howard and Judy Atkinson
The conference represented a coming together of Australia's growing "Trauma Aware Schools" movement.  The Trauma Aware Schools movement in Australia is led by the dynamic Senior Lecturer at Queensland University of Technology (QUT), Judith Howard.  Her approach to transforming schools is focused at the University level by training educators at the pre-service level to understand complex trauma and address it in schools; working directly with schools; working with the Australian Department of Education in the various states to help institutionalize the work; and developing national guidelines for this work. There is much to learn across our countries and I am so excited to report on the fabulous work going on.
Wishing you a fun-filled and restful summer,
Susan Cole
TLPI Director