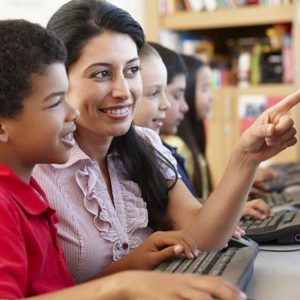 As educators, students, and parents embark on the fourth pandemic school year, many are experiencing not only the typical joy and excitement of a new school year but also the concerns about what the 2022-23 school year will be like, given that last year presented as one of the most challenging ever. In fact, the last three years in education have been a difficult mix of balancing the focus on students' educational needs in light of shutdowns, re-openings, social distancing, and constantly evolving spikes of COVID cases. This unprecedented moment in education has created the ever-present demand to adapt, improvise and innovate in an effort to address the uncertainty of this time. In the coming weeks, TLPI will share a series of blog posts highlighting key take-aways that we have heard from discussions with trauma-sensitive school leaders as they reflect on how utilizing the trauma lens guides them in their response to  the ongoing challenges.
Upcoming blog posts will explore the following:
The Covid-19 pandemic has created a shared exposure to trauma in all school communities.
Because of the disruption of in-person learning, major social and developmental milestones have passed without the usual support and preparation that comes with being part of the school community and its routines, structures and traditions, leaving unprecedented levels of need in the student population
Effectively responding to the ongoing uncertainty and myriad needs of students and families during this moment calls for a shift in thinking toward a trauma-sensitive mindset and trauma-sensitive problem-solving.
Addressing individual student needs solely by providing individual student supports may pathologize students' expected reactions to this extraordinary set of circumstances, exacerbating for students the traumatic impact of the pandemic. Restoring community, developing for each and every student a sense of belonging, and utilizing a whole school approach is needed now more than ever.
School staff working together in collaboration creates a sense of community that buffers against the feeling of being overwhelmed and the burnout that can occur when trying to meet such a multitude of varied needs among students. Working to build a sense of community among all school staff in turn provides the foundation for building community with students and families.
Utilizing the trauma lens helps us understand why exercising agency over the things that are within our control can mitigate the traumatic impact of the pandemic.
We invite you to share your own key take-aways as you have worked to address ongoing pandemic-related challenges in a trauma-sensitive way. Please comment below and share your ideas. We look forward to sharing more about each of these important learnings. Please stay tuned for this blog series!
If you would like more information on the What, Why and How of creating trauma-sensitive schools, please visit our Tools and Resources Section.