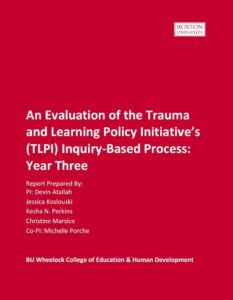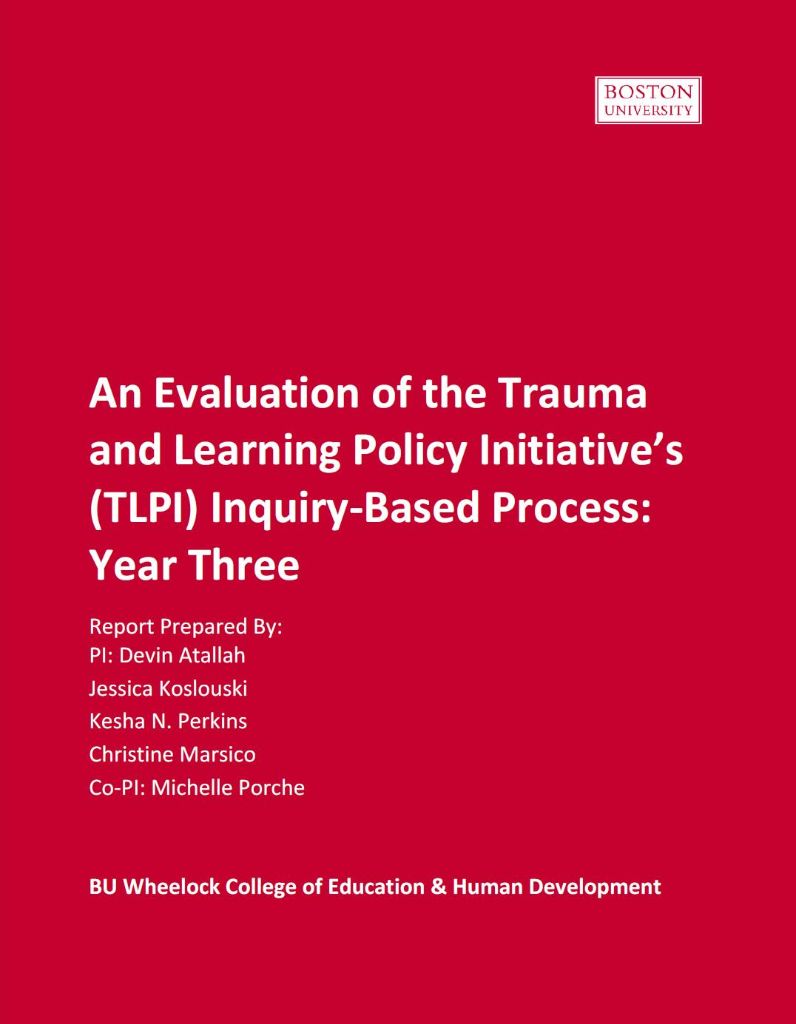 As schools across the country prepare to reopen in the fall, they are expected to continue the process of navigating the collective and unprecedented traumas of both the COVID-19 crisis and its disproportionate impact on communities of color, as well as the police murders of black men and women which have led to worldwide marches and demonstrations fighting against racial injustice and inequity.
Understanding the impact trauma has on the ability of children to learn is more important than ever. Trauma-sensitive schools are uniquely positioned to understand and respond to the impact these crises, and the resulting trauma, are having on students, families, and educators. Research on trauma-sensitive schools provides timely insights for educating students during this time of unprecedented crises.
Boston University researchers completed "An Evaluation of the Trauma and Learning Policy Initiative's (TLPI) Inquiry-Based Process: Year Three."   The report evaluates the efficacy and sustainability of the trauma-sensitive culture changes that occurred in three demonstration schools will lead to positive outcomes.