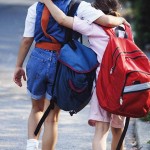 This is the first in our series of blog posts which will explore key takeaways from TLPI's discussions with trauma-sensitive school leaders as they embark on the fourth pandemic school year. They have so generously shared with us their reflections on how the trauma lens informs their school's response to this unprecedented time in education. 
In this post, we will explore the traumatic nature of the COVID pandemic.
Key Learning: The Covid-19 pandemic has created a shared exposure to trauma in all school communities.
The last three years have required that educators balance the focus on students' educational needs with the need for school shutdowns, re-openings, social distancing, and other safety measures to manage the evolving spikes in COVID cases. For educators, students, and parents alike, this unprecedented moment has created the constant demand to adapt, improvise and innovate and many are feeling the exhaustion that naturally sets in after such an extended period of constantly pivoting to address uncertainty and risk. As we approach the fourth pandemic school year, we face a national teacher shortage and the guaranteed impact of yet more uncertainty.
For students, all of this has created an array of challenges. As students returned to what was to be a "normal school year" last year many had been naturally feeling unsettled, as their routines had been significantly disrupted due to the pandemic. Students' sense of connection to their peers and school  community had eroded and many students lost a sense of agency to affect their own futures. Over the course of the last school year, schools reported escalating rates of anxiety and depression among students along with increases in disruptive behavior, and there continues to be growing concern over unfinished learning and its exacerbation of existing achievement gaps.
"I think what has surprised us the most is the transition back to full time in-person learning has presented more challenges than anticipated.  We were able to return all of our students back in the spring (2021) so I thought because we were able to do that, that this fall (2021) would have somewhat of a normal feel, but for some of our grades it has been a challenge."

-Assistant Superintendent
The trauma lens not only helps make meaning out of all that we are seeing in our students, but it also serves as a guide in responding to the multitude of needs.
Viewing the pandemic as a shared exposure to trauma among everyone in the school community helps us look differently at what is in front of us. It also helps us respond differently with a focus on practices that can mitigate the impact of the traumatic experience of the pandemic by strengthening the sense of community in our school. Understanding the behavior of dysregulated students or overwhelmed educators or burned-out administrators as rooted in the impact of trauma opens up a reservoir of empathy. Understanding the importance of restoring a sense of community as a buffer against the pandemic's harmful effects leads schools to continuously focus on deepening connections between staff and students and their families, as well as connections among students and among staff. Key to restoring community is administrators' understanding that focusing on their staff's needs for connection with each other bolsters their ability to support their students' engagement in the school community.
Being able to share the perspective that the challenges and feelings we are experiencing are expected adaptations to this period of prolonged stress, and not a sign that we are "in crisis," empowers educators to regain a sense of agency by focusing on what we can control: our response to this extraordinary and unpredictable time. Because of the way they understand the pandemic experience as a shared exposure to trauma, trauma-sensitive schools are uniquely positioned to respond to the impacts that this unprecedented time, and its resulting trauma, are having on students, families.
"Being a trauma-sensitive school has been critical during the COVID-crisis and continues to be through this third pandemic school year. . . [and] has allowed educators to think creatively and problem solve together to meet the vast needs of students and families."
– Elementary School Principal
 Please watch for our next blog post as we explore the key learning that due to the disruption of in-person learning, major social and developmental milestones have passed without the usual support and preparation that comes with being part of the school community and its routines, structures and traditions, leaving unprecedented levels of need in the student population.
---
We invite you to share your own key take-aways as you have worked to address ongoing pandemic-related challenges in a trauma-sensitive way. Please comment below and share your ideas.  Please stay tuned for our next blog!
If you would like more information on the What, Why and How of creating trauma-sensitive schools, please visit our Tools and Resources Section.