Over the past few years, as TLPI has shared videos showing trauma-sensitive elementary schools, we have often been asked, "but what does it look like at the middle/high school level?" We are thrilled to share with you this short video highlighting one middle/high school's journey to create a trauma-sensitive, safe and supportive school. Highlighted in the video are the ways in which this school embraces parent engagement and student voice to help guide their efforts to create a vibrant learning community where all staff work together to create a school that embodies the values of safety, trusting relationships, connection, equity,  belonging, and adaptability.
Much has changed since this video was filmed inside the school building last February but we have seen that trauma-sensitive schools are uniquely positioned to adapt to the current crises because these values — safety, trusting relationships, connection, equity, belonging, and adaptability — prioritize making connections with students and their families whether working remotely or in the building.
As we look toward starting a new school year, we continue to face much uncertainty and are sure to continue to grapple with the challenges of shifting between fully in-person, entirely virtual, or a hybrid model of teaching and learning throughout the year. The need for trauma-sensitive, safe and supportive schools is more important than ever.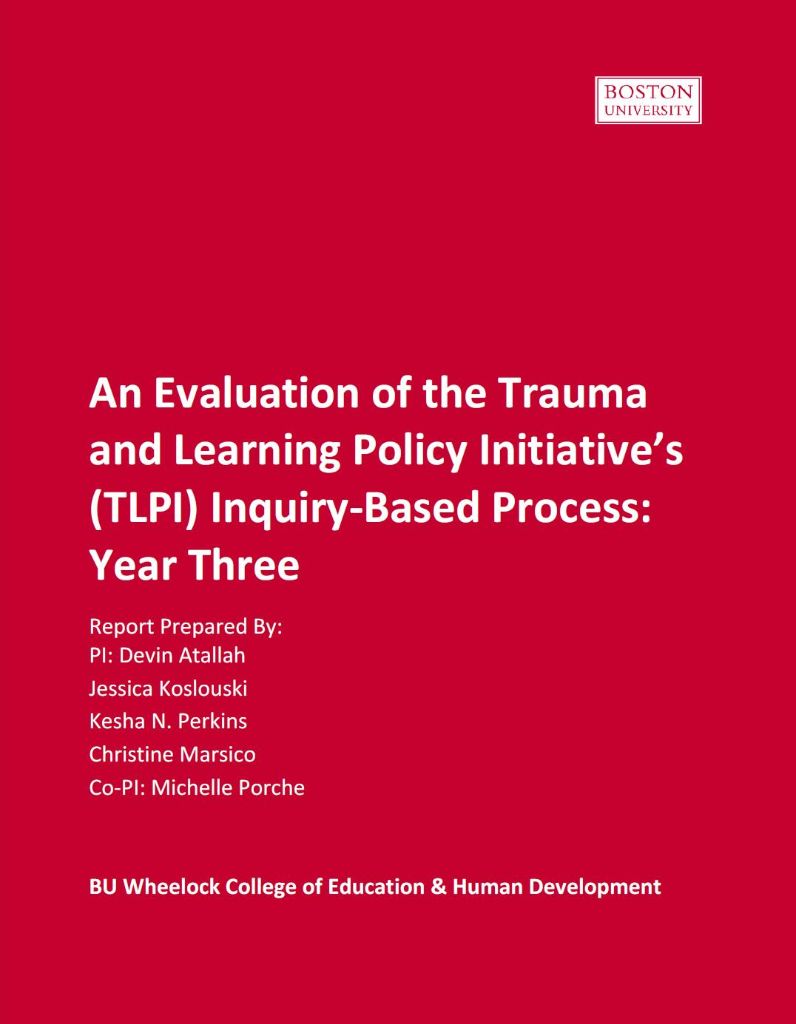 Salem Academy Charter School engaged in the process-based approach for creating a trauma-sensitive school outlined in Helping Traumatized Children Learn, Vol. 2. This school is one of five demonstration schools that participated in research about creating sustainable trauma-sensitive school culture change. Please see these two research reports: a report by Atallah, Porche, et al., titled "An Evaluation of the Trauma and Learning Policy Initiative's (TLPI) Inquiry-Based Process: Year Three," which evaluated the efficacy and sustainability of the third year of data from the demonstration schools and the Trauma-Sensitive Schools Descriptive Study, conducted by the American Institutes for Research which evaluated the first two years of data.
One of the emergent themes of trauma-sensitivity identified by Attalah, Porche et al. was an "Affirming [of] Cultural Identity and Promoting a Sense of Belonging," indicating that trauma-sensitive school culture change can provide a pathway to equity. The researchers also identified the presence of strengthened relationships, trust, and sense of community among educators that resulted from their participation in a collaborative, inquiry-based process.